Ask most farmers and they'll probably tell you they don't like taking days off the farm. The job demands a lot of time and attention, and it's critical that farmers stay on top of the day-in day-out tasks (like covering strawberries before a freeze) that lead to a successful year. But today, hundreds of dedicated farmers and friends of agriculture from communities all across the state have left their farms to do another kind of work—meeting with their legislators. That's because today is NC Agriculture Awareness Day, a day for farmers and ag leaders to bring awareness to the legislature about the importance of agriculture in North Carolina. And it's an essential task too; with so few legislators involved in agriculture, today's rally is a valuable opportunity to help legislators understand the challenges that farmers face.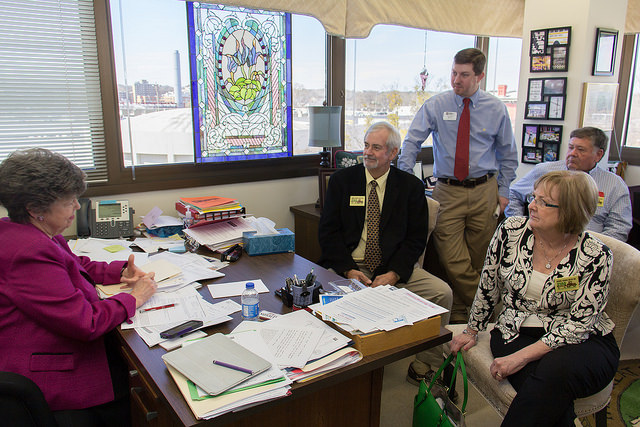 So what are some of those challenges farmers will be discussing with their legislators? Ask ten farmers and you might get ten different answers, but there are a few themes that rise to the top. This year, the key messages that Farm Bureau members will be delivering are:
Hurricane/Wildfire Recovery
Last year, the legislature appropriated $200 million in hurricane/wildfire relief.
But even though we're many months removed from those disasters, many NC farmers are still recovering.
We support additional disaster relief funding during appropriations process.
Preserve Present Use Value Program
The Present Use Value Program provides qualifying farms with property tax relief by taxing the land based on its present use (farming or forestry) and deferring market value taxes.
This helps farms continue production and preserves farmland.
We support the preservation of this vital tax program.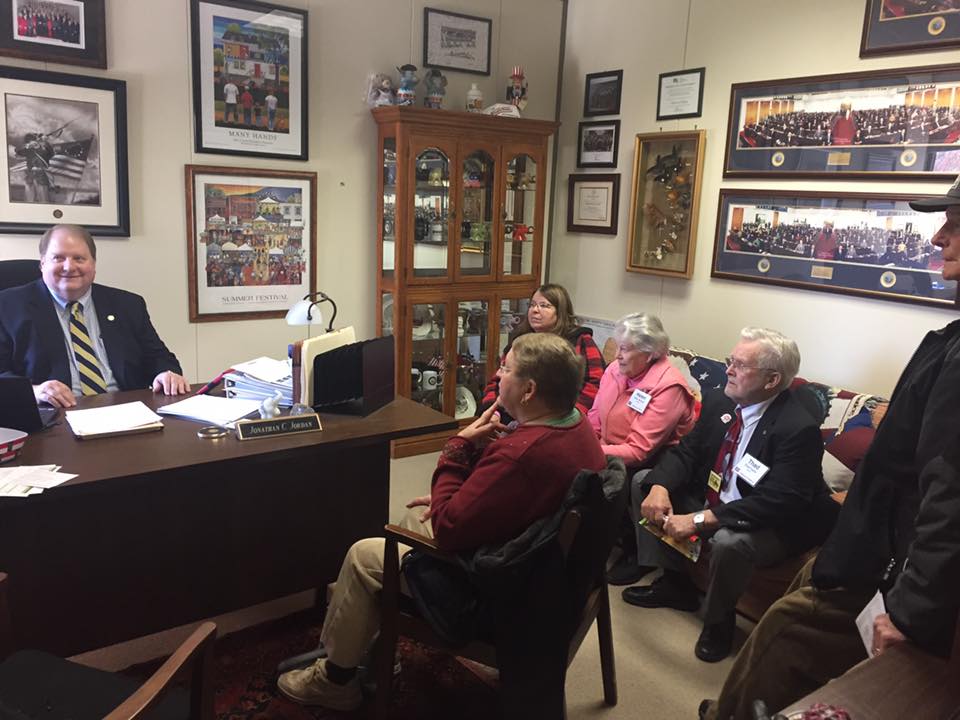 Preserve Ag Sales Tax Exemptions
Eligible farmers are exempt from sales tax on farm equipment, inputs, and services.
This helps prevent double taxation on farm products and products derived from agriculture.
The legislature should maintain these exemptions if tax reform legislation is considered.
Healthcare Costs
Most farmers purchase health care in the individual market because they are often small businesses or sole proprietorships that don't have access to group coverage.
Farmers are bearing the brunt of significant health insurance increases and struggle with inconsistencies in premium subsidies.
Farmers are also dealing with a sluggish ag economy and disaster recovery, further cutting into their bottom line.
Legislators should work to keep health care costs down.
North Carolina Agriculture is not only our state's largest economic driver but it also supports more than 600,000 jobs—about one out of every six in the state. That's why it's important that legislators are kept up to date on ag issues; because if ag is hurting, then so is our economy.
NC Farm Bureau would like to thank all of the legislators who take time to meet with our farmers and hear their concerns.