There's no such thing as a perfect year when it comes to agriculture, especially considering the diverse geography and climate of our state. There will always be uncertainty when it comes to the weather—will we have a freeze, drought or flood? But in 2015 we had all three in a single year.
We could spend days discussing the role weather played in crop loss last year, and you'd be hard-pressed to find a farm that didn't experience some sort of weather event. But today, we'll focus on the Waterlogged Fall of 2015.
If you need help remembering what we're talking about, this picture should help jog your memory.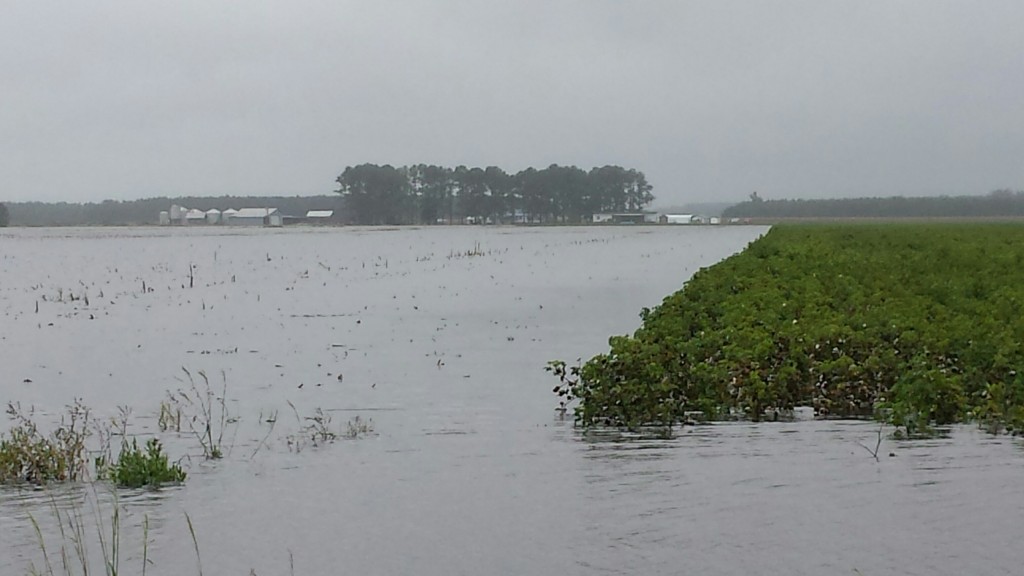 Many farmers were stuck in their homes watching their crops drowning in the fields. Then once the rain finally stopped, farmers couldn't harvest them because it was too wet for machinery. Agriculture Commissioner Steve Troxler compared the situation farmers are dealing with to "taking all your cash assets and putting them on a clothesline and watching them float away." Simply put, it was a disaster and Governor McCrory thought so too.
Here's what ensued:
October 28, 2015 – Governor McCrory asks the Federal Emergency Management Agency (FEMA) for a disaster declaration in the wake of Hurricane Joaquin and related weather. The Governor's request sought federal assistance for eight counties: Brunswick, Carteret, Dare, Hyde, New Hanover, Onslow, Pamlico, and Pender. The Governor's office estimated these counties sustained approximately $31 million in damages to beaches, roads and infrastructure.
November 3, 2015 – Senators Richard Burr and Thom Tillis and Congressmen Walter Jones and David Rouzer, who represent the eight counties for which Governor McCrory was requesting federal assistance, wrote FEMA urging support for the Governor's request.
November 6, 2015 – FEMA denies Gov. McCrory's request, concluding the extent of the damage was not "beyond the combined capabilities of the state and affected local governments."
November 24, 2015 – Gov. McCrory appeals FEMA's denial of his disaster relief request.
December 8, 2015 – FEMA denies the Governor's appeal.
In other words, McCrory asked FEMA for help, FEMA said "you can handle it," then McCrory said "no seriously we need help," and then FEMA closed it all down with a final "no."
Why does this matter and will farmers see any relief in 2016?
Late in 2015, Congress passed a spending bill that allocated $300 million to the US Department of Housing and Urban Development (HUD) to help certain areas of the country recover from various severe weather events that occurred during the year. Some have suggested that farmers could potentially receive some of these funds to help them recover from crop losses and damages to their farms. However, in order for a state to apply for funding from HUD, FEMA must first declare a federal disaster somewhere in the state. Therefore, without the FEMA disaster declaration that Governor McCrory sought in late 2015, North Carolina counties and municipalities are not eligible to apply for the HUD funding set aside for disaster relief. Unfortunately there is no way around this vital first step and Governor McCrory has exhausted all of his options under the current rules.
So where does that leave us? There is only one option currently available.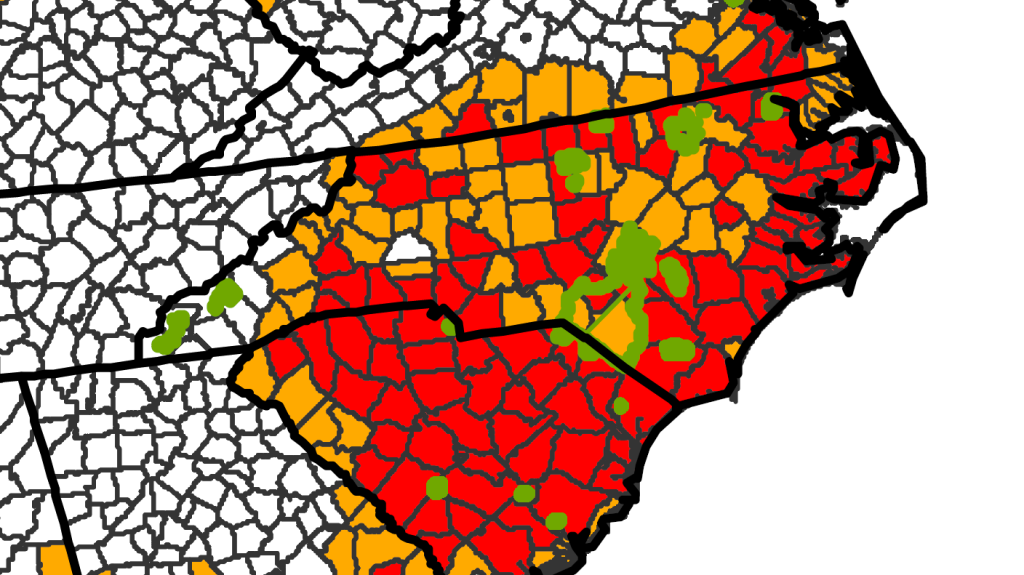 91 of North Carolina's 100 counties have been designated by the US Department of Agriculture (USDA) as having been affected by some sort of natural disaster, which makes farmers in those counties eligible to apply for low-interest emergency loans through USDA. We know that this isn't an ideal solution, but it is a resource that may help some affected farmers get back on their feet.
We understand that times are tough and many farmers are facing a great deal of uncertainty. North Carolina Farm Bureau is working closely with our Congressional delegation, Governor McCrory, and Commissioner Troxler to find opportunities, if any, to provide relief for our state's farmers who took it on the chin from Mother Nature last year. We'll keep our ear to the ground and keep you posted.
Be sure to check back in next Wednesday when we discuss the economic impact the weather had on North Carolina farmers in 2015.