When someone asks, "if you could, would you go back to high school?", most of the time my answer would be a resounding no. Personally, high school was an awkward time. I wanted to talk livestock, not watch the Friday night football game. I spent weekends at county, regional, and state fairs instead of at slumber parties. The ONLY reason I would consider going back would be because that is the age of eligibility for youth livestock programs. Not to mention, that age would mean participation at my favorite place on earth – the NC State Fair.
The 2017 North Carolina State Fair kicks off tomorrow, and by the time it wraps up on October 22nd more than a million people will wander the fairgrounds playing games, riding rides, and eating all sorts of food. This year marks the 150th state fair, and it's safe to say those first fairgoers back in 1853 might feel like they're attending a completely different event.
Like them, the State Fair I know isn't filled with flashing lights, whirling rides, and a plethora of deep fried foods. The fair I know revolves around livestock – hogs, sheep, cattle, goats, poultry, OH MY! The first weekend of the State Fair focuses on youth market animals (meat breeds), exhibited by youth under 21.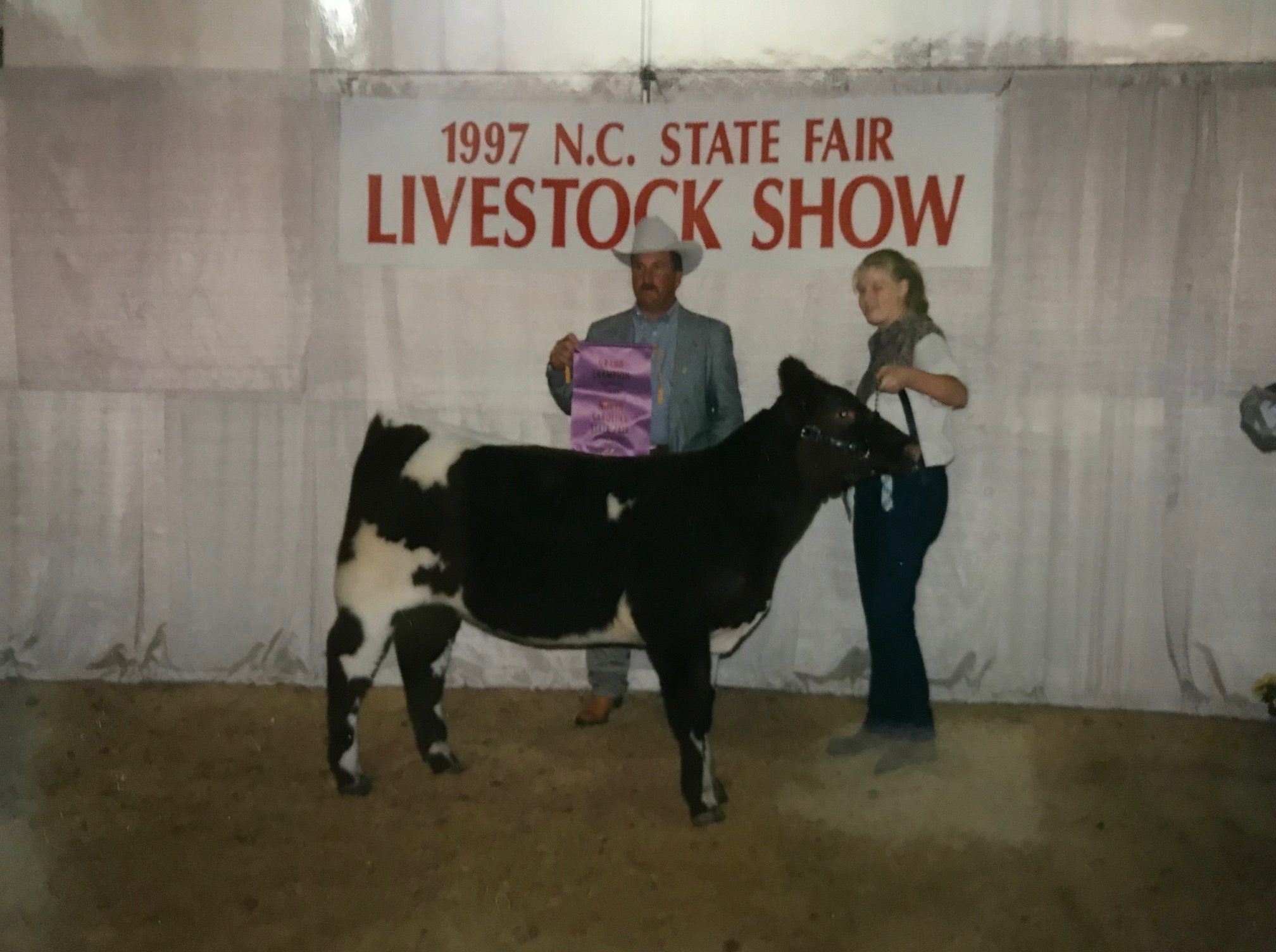 For the youth from across the state, the State Fair is the culmination of the year's work. The county and regional fairs in the spring, summer, and fall are all leading up to the State Fair. It's like training for a big marathon – there are smaller races throughout the year to build stamina, discipline, and muscle. The smaller race placings are icing on the cake, but the goal is the big one. And folks, the State Fair is the big one.