Now that spring has officially sprung, there's no better time to support North Carolina agriculture by heading to your local farmers market or roadside stand to do a little grocery shopping. You'll find fresh, local, and delicious produce without breaking the bank — in fact, you might even find some items are cheaper! Plus, you'll get the chance to talk with local farmers and find out more about the food you're buying.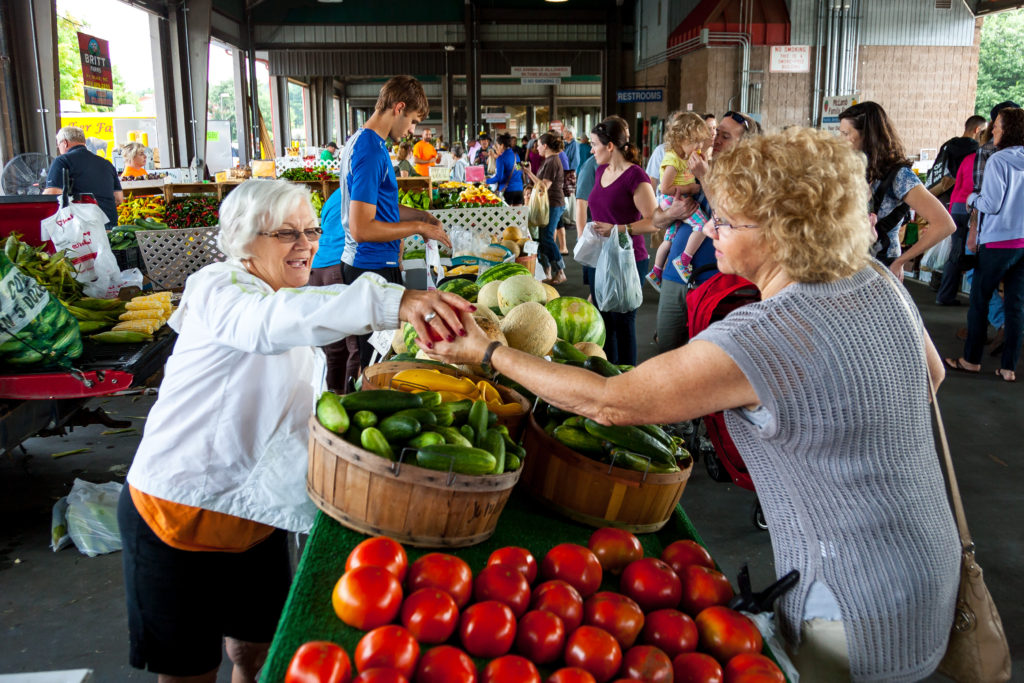 Here's a handy list of what's in season in North Carolina provided by the North Carolina Department of Agriculture and Consumer Services, and here's a link to help you find farmers markets near you. Be sure to check their days and hours of operation before you head out, as not all markets are the same. For roadside stands, check here; you can also find pick-your-own sites if you're looking for a different kind of experience.
And don't forget, farmers markets aren't just for fruits and vegetables. You can also find herbs, flowers, and nursery plants, as well as meats, cheeses, preserves and more.