Written by Chelsea Kellner and originally published on NC State's CALS News.
The North Carolina Plant Sciences Initiative isn't all roots and stems.
It's genetics. It's robotics. It's big data.
And with this week's announcement of a newly hired launch director, it's about to get rolling — in a big way.
We can make a mark on agriculture for generations to come.

 
Entomologist, agricultural biotechnology business professional and commodity leader Stephen Briggs is now signed on to make this one-of-a-kind plant sciences research enterprise, housed in the College of Agriculture and Life Sciences at NC State University, a reality.
"I believe in our stakeholders' vision that this can be the Silicon Valley of agriculture for the world," Briggs said. "We can make a mark on agriculture for generations to come."
Briggs steps in at a critical time for the interdisciplinary, multi-partner initiative. In less than three years, the NC PSI has transitioned from a "big idea" to a highly anticipated center for plant sciences innovation. With the broad support of North Carolina's agricultural community, the initiative will break ground on its state-of-the-art facility in 2019, with doors opening in fall 2021.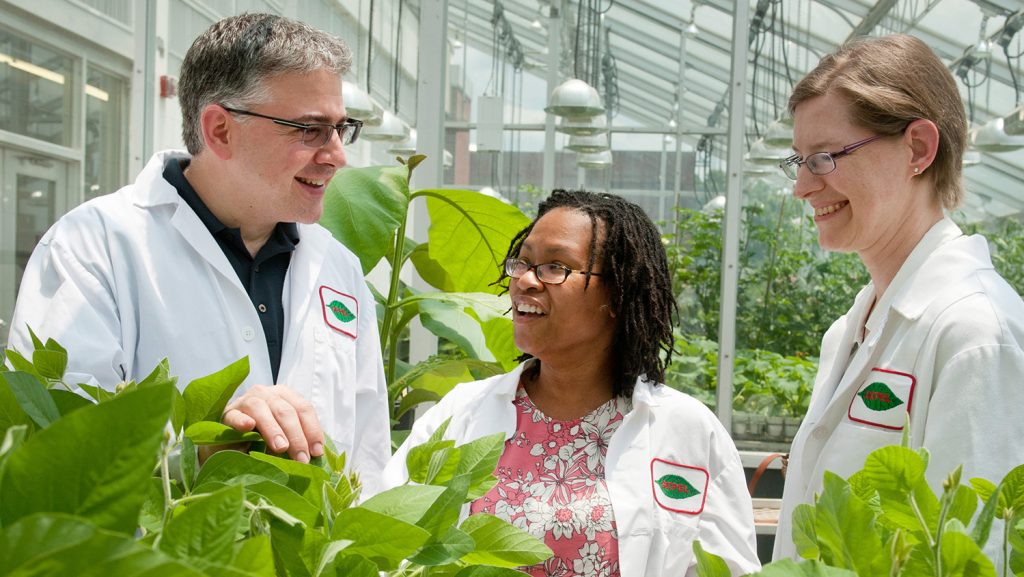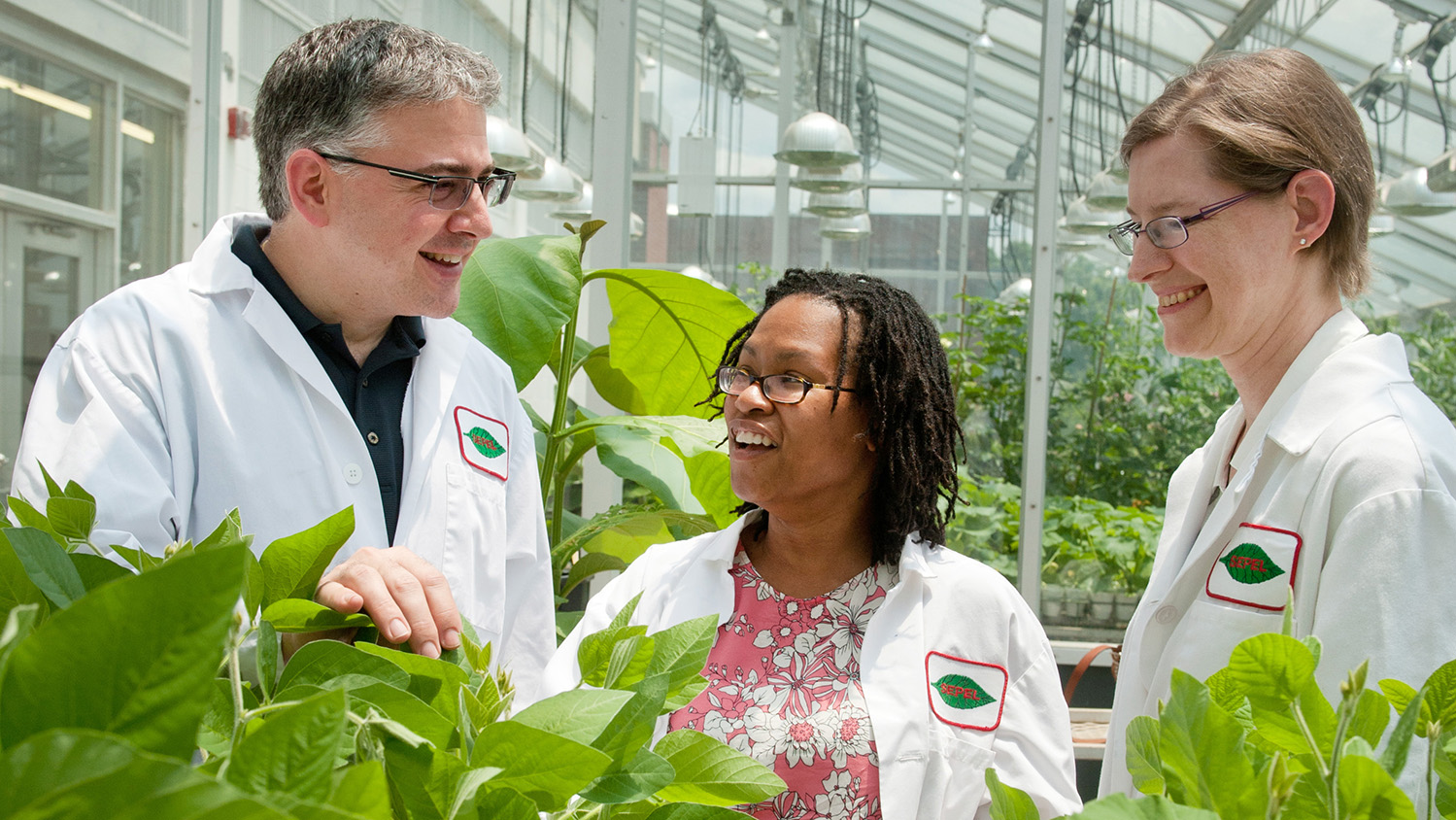 ​"Today we take a giant step forward with leadership in the NC PSI," CALS Dean Richard Linton said. "I have great confidence that Steve's experience will help guide us as we strategically move forward, both programmatically and in building our new world class facility."
Why Briggs?
CALS chose Briggs as launch director after an exhaustive international search by Arris Partners. As the launch director, Briggs will assemble the inaugural research project teams and develop partnerships that will enable NC PSI to achieve its goal of making North Carolina a world leader in plant sciences. He will create organizational principles, oversee construction of the Plant Sciences Research Complex and raise operational support funds.
Steve's experience will help guide us as we strategically move forward.

 
"Bringing a research operation like NC PSI to life has a lot of complexities," NC Farm Bureau President Larry Wooten said. "It was important that we hire the right person with roots in agribusiness management and a deep understanding of how to transfer scientific breakthroughs into solutions for our farmers."
And that, Wooten said, is exactly what they found in Briggs.
Briggs' experience is both broad and deep. He was most recently senior vice president of agronomy and corporate marketing at South Dakota Wheat Growers, a $1.3 billion cooperative. There, Briggs was responsible for strategic planning, communications, agronomy sales and marketing, and industry and governmental relationships.
Prior to that, his resume includes work at key industry players like BASF — and he has an early link to the ethos behind NC State's mission as a land-grant university: Briggs started his career as an extension entomologist at the University of Illinois.
What Is PSI?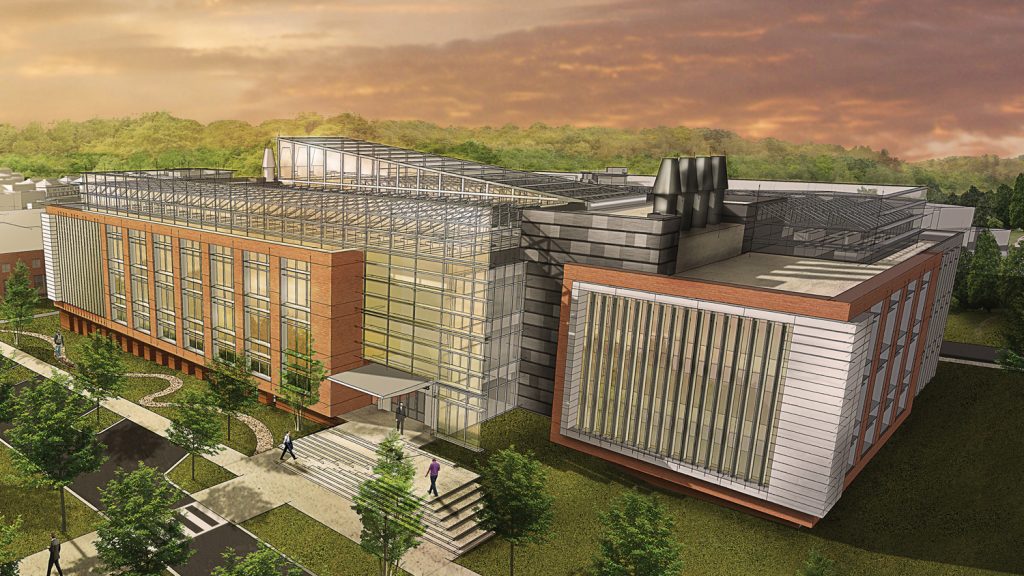 Led by NC State and the N.C. Department of Agriculture and Consumer Services, NC PSI represents the next generation of public-private partnerships, enlisting researchers, policy-makers and growers to work together to support the future of life on our planet.
The initiative will bring engineers, biologists, crop and soil scientists, plant breeders, mathematicians, social scientists and researchers from other disciplines under one roof in a new state-of-the-art facility on NC State's Centennial Campus to find solutions to looming global challenges that are too complex for a simple, single-discipline answer.
"Instead of doing only classic plant sciences, we will incorporate all the big new areas of science and technology," CALS Associate Dean for Research Steve Lommel said. "Steve Briggs has the ideal skill sets. … He has assembled teams, launched large interdisciplinary projects and is an excellent manager and communicator."
Why PSI?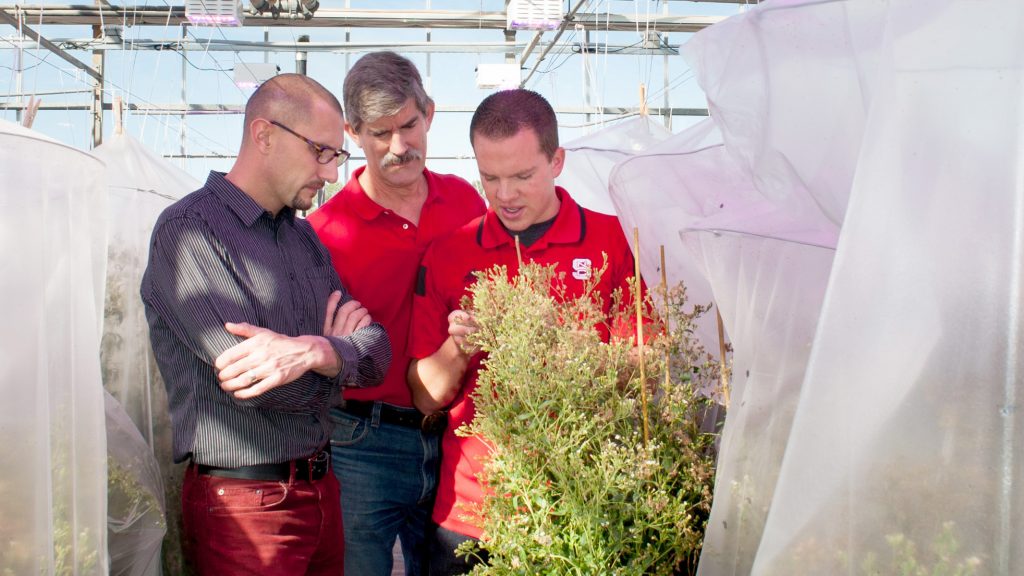 New and better science is needed to keep agriculture growing across the state, which led to early support from partners like the North Carolina Farm Bureau, which funded the "very critical" launch director position.
"Technology is rapidly changing the face of agriculture, not only from the perspective of equipment, satellite and precision, but also at a cellular level with biology, plant pathogens and soil," Briggs said. "Now is a great time to jump in, to be part of something that will make an impact for generations."
Why CALS?
North Carolina is considered the third most agriculturally diverse state in the nation. It produces — and therefore tests — a tremendous range of agricultural crops.
CALS and its government partner, the N.C. Department of Agriculture and Consumer Services, operate a network of 18 research stations where field trials are conducted in a range of soil types and climates.
Through the university's Cooperative Extension centers in all of the state's 100 counties, farmers have direct access to information and counsel about the latest developments in agricultural science and technology.
NC State is located in the Research Triangle, which is home to three of the world's top five agricultural biosciences industry leaders as well as more than 50 life sciences companies.
An economic feasibility study conducted by the Battelle Memorial Institute reported: Nowhere else has its Technology Partnership Practice seen such a "promising convergence of assets poised to take advantage of large-scale expanding markets."
How Did We Get Here?
In 2013, CALS Dean Richard Linton conducted a series of listening sessions across the state to help shape the vision and future of the college. These sessions highlighted the need for new and greater plant science research and innovation.
In 2014, the North Carolina General Assembly approved funding for an economic feasibility study for an emerging Plant Sciences Research Initiative.
In 2015, the North Carolina General Assembly approved the inclusion of NC PSI in a statewide bond referendum passed by voters. The referendum earmarked $85 million in bond funding for the $160 million Plant Sciences Research Complex to be built on Centennial Campus.
In August 2016, CALS announced a $45 million grant from the Golden LEAF Foundation, the largest single investment ever made in CALS — and among the largest in the university's history.
In May 2017, four task forces with representatives from academia, government and industry announced their key recommendations developed over months of collaboration, a road map to guide the initiative's next steps.
Where Are We Going?
Briggs takes a holistic view. His vision: Lay the foundation to make NC State the pre-eminent university for research and outreach in the plant sciences disciplines. The plan is to work across multiple colleges and departments and partner with a variety of key agricultural stakeholders to assemble and recruit top faculty to conduct the high caliber of basic science needed to fill the discovery pipeline. This will enable NC PSI to achieve its goal in delivering value-added products, services and solutions to the agricultural production and food processing channels.
"I am excited to be a part of the process that will make this vision happen," Briggs said. "What NC State and its partners are doing will have generation-lasting effects for not only NC agriculture but for agriculture world-wide."