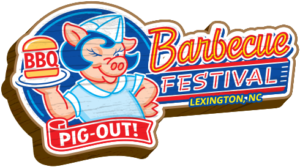 Each year, thousands of barbecue lovers descend upon the "Barbecue Capital of the World", Lexington, NC, to taste some of the best barbecue in the nation. In 2016, it is estimated that more than 150,000 are expected to attend the nationally recognized 33rd annual Lexington Barbecue Festival this Saturday from 8:30am to 6:00pm.
But, what makes Lexington barbecue so special?
According to the folks down in Lexington, "The fare is pork; of course – and shoulder is the cut of choice in Lexington. The pork shoulders are cooked long and slow – about an hour a pound – over hickory wood until it is fall-apart tender. The shoulders are basted with "dip", a mixture of vinegar, water, salt, and pepper. As the dip and fat drip onto the coals, smoke is created that rises up, surrounds and permeates the meat, and gives it a rich, smokey flavor. The meat is served chopped, although sliced can be requested, with more of the basting sauce on the side."
Americans have enjoyed pork for more than 500 years and today, we continue to enjoy it because of the 46,000 hard working North Carolinians that are involved in pork production. As folks attend the Lexington Barbecue Festival and are enjoying some of the finest barbecue in the world, we want to remind everyone of the importance of the pork industry in North Carolina and that a lot of hard work, care, and passion goes into bringing pork from the farm to your table.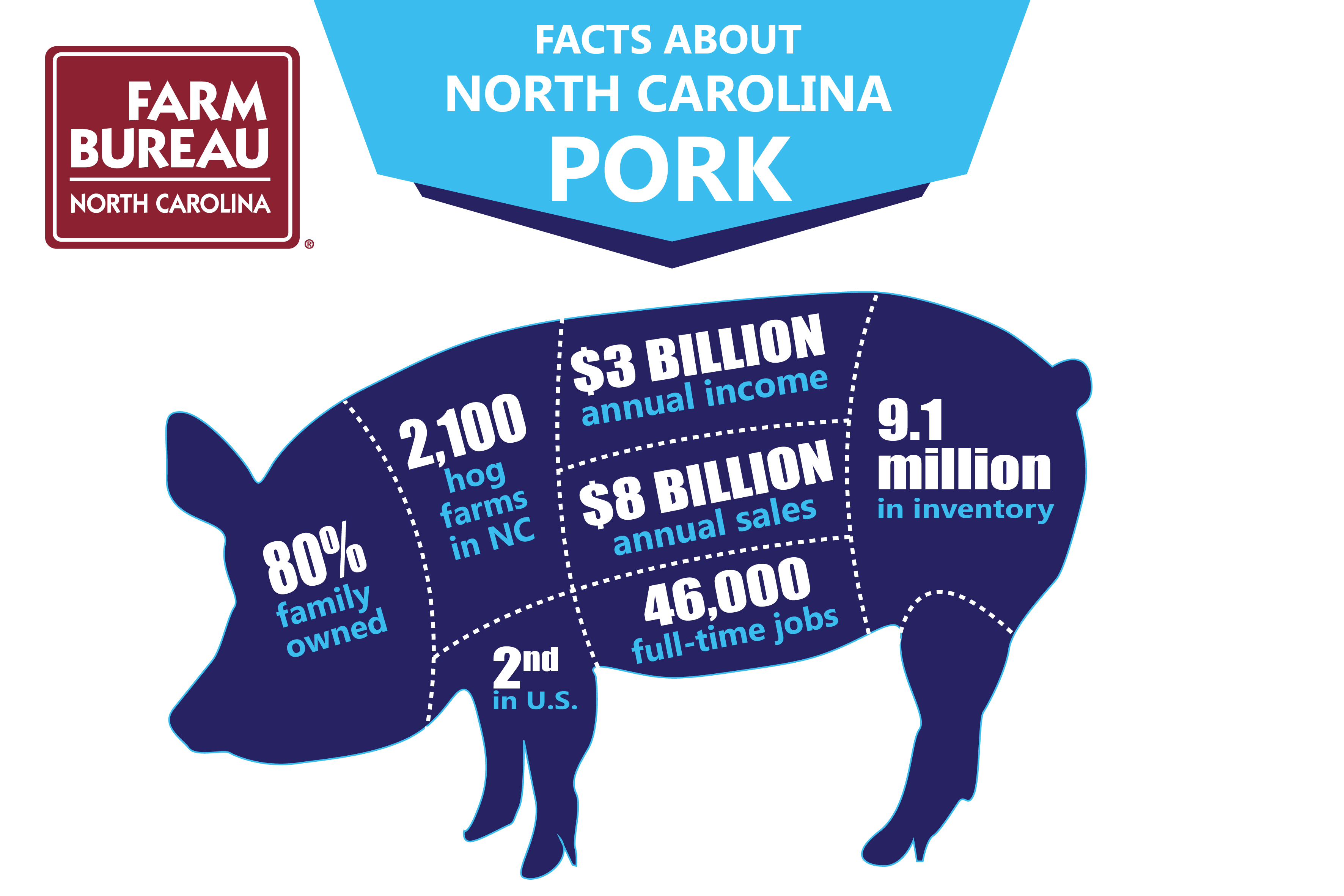 Going to the Lexington Barbecue Festival but want to avoid the traffic? Take the train! Learn more and get tickets here.