Being a successful farmer in the 21st century means more than owning a tractor and a few acres. It means having the ability to adapt to constantly changing situations and environments, staying up-to-date on cutting-edge technologies, and knowing how to effectively communicate with employees, the public, government officials, salesmen, scientists, and lawyers, just to name a few. What's sometimes overlooked when we talk about all of the important things farmers do is the simple but essential act of farmer-to-farmer communication. It's National Pollinator Week, so today we'll take a closer look at one way in which farmers are working together using a new voluntary communication tool called DriftWatch that is gaining momentum across the US.
Agriculture in the 21st century is more diversified than ever and our farmers need the ability to choose from a wide range of crops, cultural styles and markets in order to maximize the economic viability of their farms. That economic viability sometimes involves the use of pesticides, which are extremely valuable tools for farmers to protect crops from destructive and harmful pests. Our farmers' judicious use of pesticides to treat pest problems, applied according to label instructions and in ways that prevent non-target crop or insect harm, is vitally important to agriculture now and in the future.
Another resource farmers use to improve crop production is pollinators. In this quarter's edition of NC Field and Family, Rachel Bertone highlights the important relationship between produce farmer Dick Tunnell and beekeeper Wayne Rose. "Many consumers think of the tiny insects as simply honey providers or picnic pests, but in reality, these pollinators are crucial to providing one-third of the food we eat every day," writes Bertone. In talking about the importance of bees to his business Tunnell says, "We depend on pollinators . . . If there aren't enough bees in the spring our squash crop might be cut in half."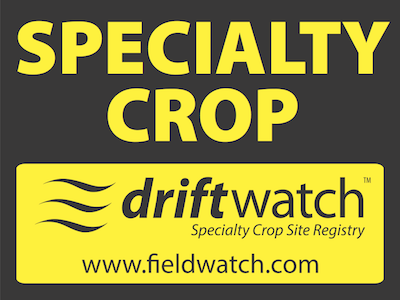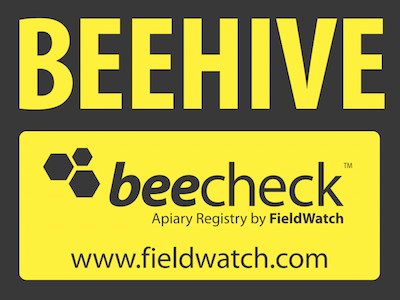 Earlier this year, North Carolina joined more than a dozen states utilizing an online mapping service called DriftWatch, which was created by Purdue University and is now a nationally available registry maintained by FieldWatch, Inc. The goals of DriftWatch are to help prevent crop damage and bee deaths due to accidental and unintended pesticide drift, and to facilitate voluntary communication between farmers applying pesticides and farmers with bees or sensitive crops.
Thanks to the NC Department of Agriculture and Consumer Services' Pesticide Section, with funding from the Pesticide Environmental Trust Fund, the online mapping software is free for farmers to utilize. Commissioner of Agriculture Steve Troxler said, "This program should help specialty crop producers, beekeepers and pesticide users be good neighbors and work together to protect our pollinators and avoid drift on sensitive crops." Troxler added, "We hope to spend the next several months meeting with grower groups and working with Cooperative Extension and the NC Farm Bureau to explain how DriftWatch works and how to use the online tools. I think this can be a valuable tool for our agricultural community."
Voluntary programs such as DriftWatch can be an important way to increase farmer communication, cooperation and collaboration for the betterment of everyone involved in agriculture. Strong communication and collaboration helps all farmers be better neighbors by becoming more aware.
To learn more about the online mapping software, click here.
To learn more about National Pollinator Week and find events near you, click here.